Long-Term Care
PERS Provider of Choice
Focused on the needs of Care Managers from the nation's leading Managed Care Organizations and Medicaid Waiver Agencies and the people they serve.
Care Manager feedback consistently highlights the MedScope advantages below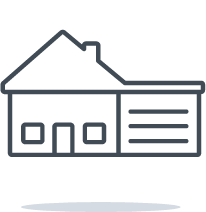 Complimentary,
Statewide Installation
Every county in every region
— at no cost.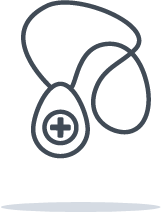 100% covered under your
LTC/Med Waiver program.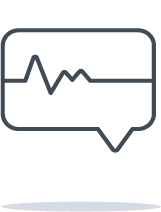 Real-time status updates of installation and emergency dispatch.
Options that meet the needs
of the Elderly and Disabled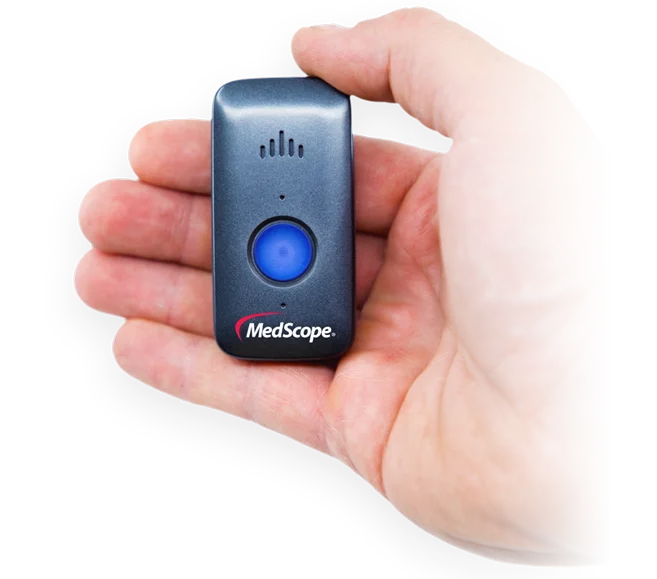 I have been very satisfied with your company's services for my consumers. I really appreciate the time that you and the rest of your company takes to make a personal connection with myself and my consumers. Keep up the good work!
Gabrielle O.
Service Coordinator, Philadelphia, PA
Thank you for the appreciation and concern that you share. My client and family are most pleased with this product/service and depend on it greatly. Having your product/service in their home has made the family and client much at ease knowing that help is just a touch away. Thanks.
Cynthia S.
Case Manager, Decatur, AL
Thanks for the ongoing excellent service provided through your company. I have had consumers choose your service for the past 10 years. I have been assisting consumers with HCBS coordination and I have not had any major complaints. I appreciate the quality customer service provided as well as timely contacts and installation. Keep up the good work!
Khadijah K.
Care Manager, Philadelphia, PA
In the past 3 ½ years, I found MedScope to be a pleasure to work with. The referral process is very easy; follow up from your staff regarding referrals and/or concerns is timely and informative. Overall, your agency continues to be one that I can highly recommend to other Service Coordinators, consumers, and even family.
Karen B.
Social Worker, New York, NY
I appreciate your support and for providing quality services. Consumers express great satisfaction with their PERS and the service provided from MedScope.
Leah S.
Supports Coordinator, Philadelphia, PA
The customer service we receive from MedScope is first rate. Our most recent consumer, was completely satisfied with the installation of his system and we look forward to more opportunities to do business with you in the future. As you know, our clients must be given the option to choose from a list of providers, but when they ask for our opinion we will definitely inform them of MedScope's dedication to the delivery of quality service and customer satisfaction.
Dulcinea W.
Supports Coordinator, Philadelphia, PA
I'm happy with the service MedScope provides to my members. It is comforting to receive an email when your company receives my notifications, when the unit is installed or if there is difficulty in reaching my members. It keeps the line of communication open because I know that things are being done as requested for my members. Also when I don't receive an email I then know that something needs to be followed up on, it just keeps everything flowing correctly and it helps the member to receive their services without delay.
LaShonda G.
Care Manager, Edison, NJ
Everything seems to be going smoothly with my members who have their PERS with MedScope.
Amera A.
Care Coordinator, New Castle, DE
We are very happy with the service!
Kathy S.
Branch Director, Marion, OH
I have never had any issues with MedScope and have found the services to be exemplary and meet the needs of my consumers. Thank you for your support.
Jordan V.
Care Manager, Dallas, TX
I appreciate the quality of services and the reasonable cost you have offered and provided to the members. Thank you.
Mohammad R.
Care Manager, Westerville, OH
We currently have many of our participants enjoying your units and have no complaints as to the service they are receiving. We look forward to continuing and strengthening a working relationship with your company.
Tonya J.
Care Manager, Anne Arbor, MI
MedScope has done a great job providing services to our members. We appreciate all the hard work and dedication MedScope has given to ILS.
Barney O.
Transition Care Coordinator, Glen Allen, VA
My consumers are all satisfied with services from MedScope. I find the referral process to go easily and MedScope always responds quickly to my referrals.
Lori S.
Service Coordinator, Nashville, TN
You guys and gals are excellent. You can't do a better job than what you're doing. Thanks.
Dean M.
Care Manager, New York, NY
I'm very satisfied with MedScope.
Eileen G.
Care Manager, Iselin, NJ
The staff at MedScope is awesome!
Linda G.
Care Manager, Raleigh, NC
MedScope always gives outstanding service.
Patricia M.
Care Manager, Rochester, NY
We are all satisfied with the service we receive. When I called the installer on behalf of my client, he was gracious to come out immediately to set up the PERS unit.
Cami D.
Care Manager, Covington, LA
I'll continue to keep MedScope as one of my resources. In the past your company was most helpful offering a quick professional response. Many thanks.
Suzanne F.
Case Manager, Austin, TX
Our MedScope clients continue to be very happy with the service.
Chris M.
Support Coordinator, Maitland, FL
Our thanks to you & your capable team for serving our folks!!!
Anne J.
Case Manager, Sunrise, FL
Thank you for your expedient response to our new consumers and the follow up with me. It surely is appreciated.
Maureen C.
Service Coordinator, San Antonio, TX
My client's quality of life has changed for the better - he has peace of mind and I truly appreciate what you do for such a reasonable price.
William S.
Support Coordinator, Gainesville, FL
I am thrilled with your quick service and response from your company and always a pleasure working with you. Thank you for letting me know that I can reach out to you if I have any concerns. Thank you again and have a nice day.
Tabitha M.
Care Coordinator, Philadelphia, PA
We are very pleased with our MedScope services---Having a company provide increased safety for our patients who only have cells is such an advantage---Thanks so much.
Susan H.
Care Manager, Kinston, NC
You and your team at MedScope have made our jobs so much easier and myself and my team really appreciate it.
Kathy C.
Lead Support Coordinator, Lubbock, TX
If you use MedScope, it will dramatically decrease the time and effort you spend on follow-up and confirmation of timely installations of ERS devices.
Jaime B.
LTC Ops Supervisor, Dallas, TX